Kohli's sportsmanship wins hearts despite India's loss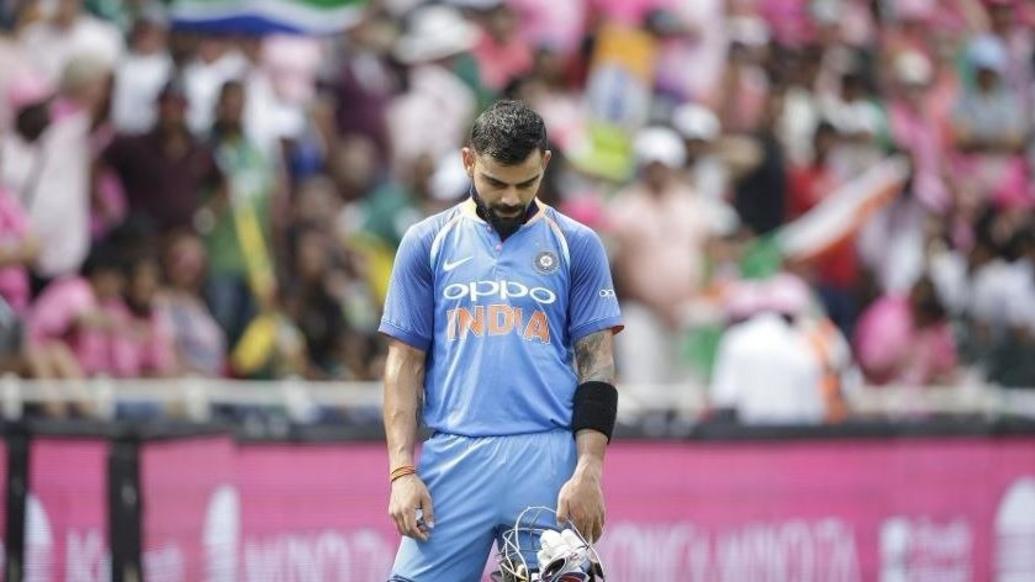 If his scintillating batting was not enough to draw admiration, Virat Kohli gave another reason to fall in love with him on Saturday night during the fourth ODI against South Africa at Johannesburg. In a gesture of true sportsmanship, Kohli walked up to South African fast bowler Morne Morkel when he awkwardly fell down on his follow through.
In the 18th over of the Indian innings, Morne Morkel, after delivering a steep short-pitched delivery to Kohli, scampered to grab the leading edge off the Indian captain's bat. The lanky fast bowler fell just short from pulling off a stunning catch on his follow through and landed awkwardly on his back. Morkel immediately grabbed his lower back and the grimace on his face suggested he was in a lot of pain. The South African close-in fielders helped the big fast bowler back on his feet. Seeing Morkel in pain, Kohli also came down to check on him. The Indian captain shook hands and also patted Morkel on his back before the fast bowler walked back to his run-up.
Kohli's friendly gesture brought about huge cheer from the SuperSport Park crowd and also gave an account of Kohli the ultimate sportsman, who plays the game hard but is also fully respectful of his opposition.
He played another brilliant innings, scoring 76 runs to take Indian to 287 for 6 but it was not enough as the hosts chased down the target with five wickets hand.