After return, Raina feels he is wearing Indian jersey for the first time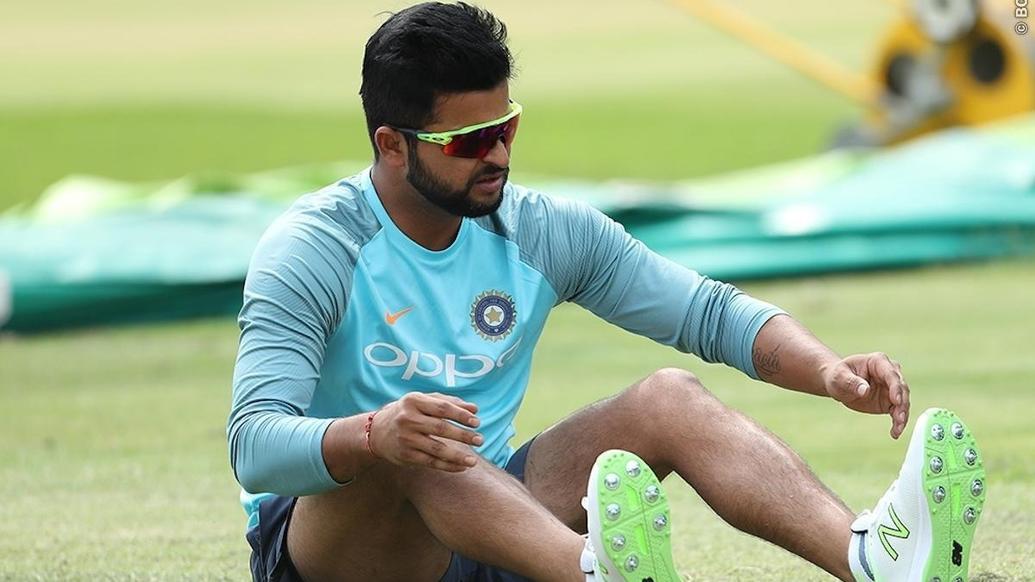 New Delhi: After thumping hosts South Africa in the 50-over format, rampant India is looking forward to repeat the performance in the shortest version of the game. Explosive middle-order batsman Suresh Raina's return in the blues is being considered as the most intriguing aspect of the T20 series from Indian point of view. After clearing the obligatory yo-yo fitness test in December, 31-year-old Raina is back in the international circuit after 12 months. Raina, who has always been among the run-getters for the team looked elated and termed his return an emotional one.
"I have worked really hard for the last two years. Coming back into the team again feels like I am wearing the Indian jersey for the first time. I am very happy about it. Last eight months I have worked really hard, played each and every game in domestic cricket. Whenever you represent your country there is desire to perform well. I am very blessed to represent my country. I want to go out there and express myself. Looking forward to playing tomorrow," Raina told BCCI.
Raina played last ODI in 2015, and last featured in a T20I series twelve months ago against England. Though Raina was among the run-getters but his continued absence from the T20I set-up during the 2017-18 home season raised eyebrows. It was later revealed that he had missed out on yo-yo fitness test and hence missed out on selection. Raina, since has been working hard on his fitness and match performance. In the recently concluded Syed Mushtaq Ali Trophy Raina piled up 314 runs in 9 matches inclusive of one hundred and two half-centuries for Uttar Pradesh. He finished sixth in the runs' chart.
Back in the team after brilliant domestic performance, the stylish southpaw hailed the Indian skipper for his performance and the way he guided the team to victory in the ODI series. According to the 31-year-old the team has unbelievable energy on the field and a brilliant atmosphere in the dressing room.
"I want to congratulate Virat because first time winning a series in abroad is important. The way we played here is outstanding. Virat, Rohit and Shikhar batted really well alongside with Bumrah, Bhuvneshwar, Kuldeep and Chahal. Everyone in the team looks so hungry. I was watching all the games. There was a lot of energy on the field which was unbelievable. Virat has shown immense faith in his boys.
With World Cup inching closer, the series could be a pathway for Raina to get back into reckoning for the quadrennial event as the Indian team management continues to look for all-round options that can fit into the middle order, especially the role of a No 4 batsman.